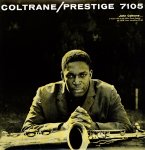 I was talking to some new people last night about how I started off and the more I talked the more I realised that it's no wonder that I'm a bit of a lone voice sometimes, not that I mind...

In 1978, when I was 13, there was no Preppy, no Mod revival, certainly no Trad, no PITA, no Neo-Anything, no Internet... Punk had been done & was morphing into "New Wave", I suspect. To be honest I had no idea at the time and still haven't really.

In America there was the 'Rugged Ivy' look, I guess, although the Japanese hadn't made up the term back then. Self-conscious codified 'Preppy' was still to happen...

There was no J. Simons either, only The Ivy Shop up on Richmond Hill & I had no idea it existed then.

So what I do remember is a lot of DIY Ivy - Getting things altered which lead to getting things made to get The Look. And The Look was picked up from whatever images you could find - I started with Jazz LP sleeves of a certain vantage & then the American films of that era on TV and then books about actors...

Shirts for me were (in ascending order) Van Heusen, Arrow, then Hathaway. Pale Blue was my favourite. Slim knit ties took some finding, but could even turn up in Burtons back then. Jackets & suits were all English and had to be taken to a little old lady in Evelyn Gardens who did my dad's alterations. Top stitching, 3/2 rolls, centre vents all had to be grafted onto jackets from Simpsons & Austin Reed. I'd even have M&S striped shirts made into buttondowns by her. The most expensive & rarely successful alterations were always on the jacket's shoulders.

As late as 1981 I started to have things made having got the alterations game as good as I was going to get it by trial and error and stupid expense. My first suit was based on a pic of Coltrane. I also slowly started to mail order from Brooks Brothers at diabolical expense around '83/'84.

1985 was when I first encountered other Ivy fans to took me straight to J. Simons (which had already been open for four years without me knowing it), to the Ivy Shop (where I was later to do the odd Saturday's work), and to New York to blitz all the big names there. Later came Boston & the rest of New England.

But re-winding to 1978 there was NOTHING but the Ivy Shop I didn't know existed and the inaccessible names in the US doing business as usual between the long dead Ivy Boom & the Preppy boom still to come. That there was Ivy in Japan never occurred to me.

The style was a part of nobody's fashion. The Ivy Shop kept it alive as did the conservative American names (and Van, if I'd known it), but it wasn't on anybody's radar unless you were really in the know - And I wasn't. I imagined it was all my own discovery.

Such a different world, the pre-Preppy world... Which is why I suspect I fail to connect with Trads and Mods and Preps on the whole. Older Modernists 'get it', along with proper Americans of a certain vintage for whom Preppy was nothing, but apart from them it's the rare bird I've encountered who can still see the clothes straight anymore...

... And fortunately they seem to gravitate to here !